CP Printing Solutions | PrintPro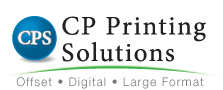 Dear Valued Customer,
Thank you for visiting Christian Press Printing Solutions!
Effective February 1st, 2020, CP Printing Solutions transferred it's production operations to PrintPro Digital and Offset Printing. We thank all of our loyal customers for the support and assure you that all your printing and sign needs will be taken care of in the same way with PrintPro.
Gaurav Bhatt (gbhatt@printprodigital.com) and the wonderful team at PrintPro has undergone a seamless transition of your accounts, art files & order history. PrintPro is a family based commercial printing facility that has served Winnipeg and the surrounding area for the past 31 years. They specialize in on-demand short-run as well as long-run printing. They also have a state-of-the-art wide-format signage and display division. They have dedicated and professional staff that focus on quality, service and timely delivery. Our valued clients are in good hands!
I will be retiring at the end of February. For sales inquires or to place an order, please call 204-889-3030 or email sales@printprodigital.com.
Sincerely,
Ron Wood
CP Printing Solutions