Reasons To Choose A Local Print Shop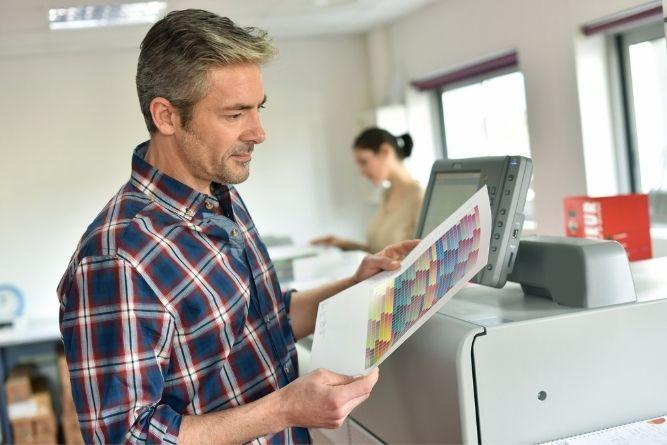 You have the perfect idea for your next printing project—all you need is a graphic designer to make your vision come to life. When you look up "printing shops", you find dozens of national businesses with rock-bottom prices. But before you choose the least expensive deal, you might want to reconsider. Should you go with a local business instead?
Small businesses were put to the test this past year. Without the support of their communities, many of them have closed their doors. Their struggles have highlighted how important it is to be mindful of where we shop.
Since the pandemic, we've seen a bigger push to shop locally. Here's why you should consider working with a local print shop:
It's Easier to Communicate
Have you ever submitted a final design, only to realize later that you want to change it? You race to your computer to send off an email, but you don't get a response for several days. By that time, it's too late.
When you work with a large-scale printing company, your request will be buried in thousands of other emails. A local print shop will give your project the individual attention it deserves.
Customer support is one of the greatest advantages to shopping locally. It's much easier to communicate with a graphic designer when you can speak face-to-face.
Save on Shipping Costs
When you order from a local shop, you can drive to their building and pick up the order yourself. This brings your shipping costs down to zero! That's a lot more affordable than covering the cost of international shipping or duties.
Carbon emissions from shipping are a large contributor to climate change. You can minimize your carbon footprint and be greener by shopping locally.
You'll Pay a Comparable Price for Higher Quality
The promotional section of your inbox is filled with deals on printed products. With prices that low, is it too good to be true?
Even if you pay slightly more for the local shop, it comes with added benefits you won't find at a national chain, like:
More customization options. Shopping online has its limitations. You might have only a few options to choose from when it comes to paper types or design styles. A local shop offers attention to detail, which allows for more customization.
A personal touch. Whether you're designing business cards or posters, you want your design to stand out from the rest. Something generic and traditional won't be as effective as what a local designer can make for you. They'll consider your notes and concepts for the piece.
Professional quality. It's hard to ensure quality when you're producing hundreds of orders each day. But with a local shop, your order will be hand-crafted by a graphic designer. The care, effort, and time that's taken will show in the final product.
Support Local Businesses
Our local businesses help our communities thrive. From mom and pop diners to coffee shops, they're what make our towns and cities unique. Small businesses rely on people like you to support them. Each time you choose to shop local, you help your local economy grow. Keeping money within your community is beneficial for everyone.
At Print Pro Winnipeg, we're a family-owned and operated business. We've provided our services to people in Winnipeg since 1989. If you're interested in shopping locally for your next printing project, give us a call today.